Duration 3 hours

At the end of the Tour Banquet of the Symposium will be organized near the lake.

Lake Sevan (Armenian: Սևանա լիճ) is the largest lake in Armenia and one of the largest high-altitude lakes in the world. This huge mountain lake, which takes up 5% of Armenia's surface area is about 2,000 meters above the sea level. It is fed by 28 rivers and streams. Only 10% of the outgoing water is drained by the Hrazdan River, while the remaining 90% evaporates. On a clear and sunny day, the water is often a deep turquoise color. The water is about 18-22oC in the summer. It is a freshwater lake, so you do not have any salt residue after swimming.
There are numerous beaches along the entire lake shore. There are fishes in the lake, however there has been a ban on commercial fishing (without authorization) in recent years. The Sevan trout (Ishkhan) is an endemic fish species of Lake Sevan in Armenia.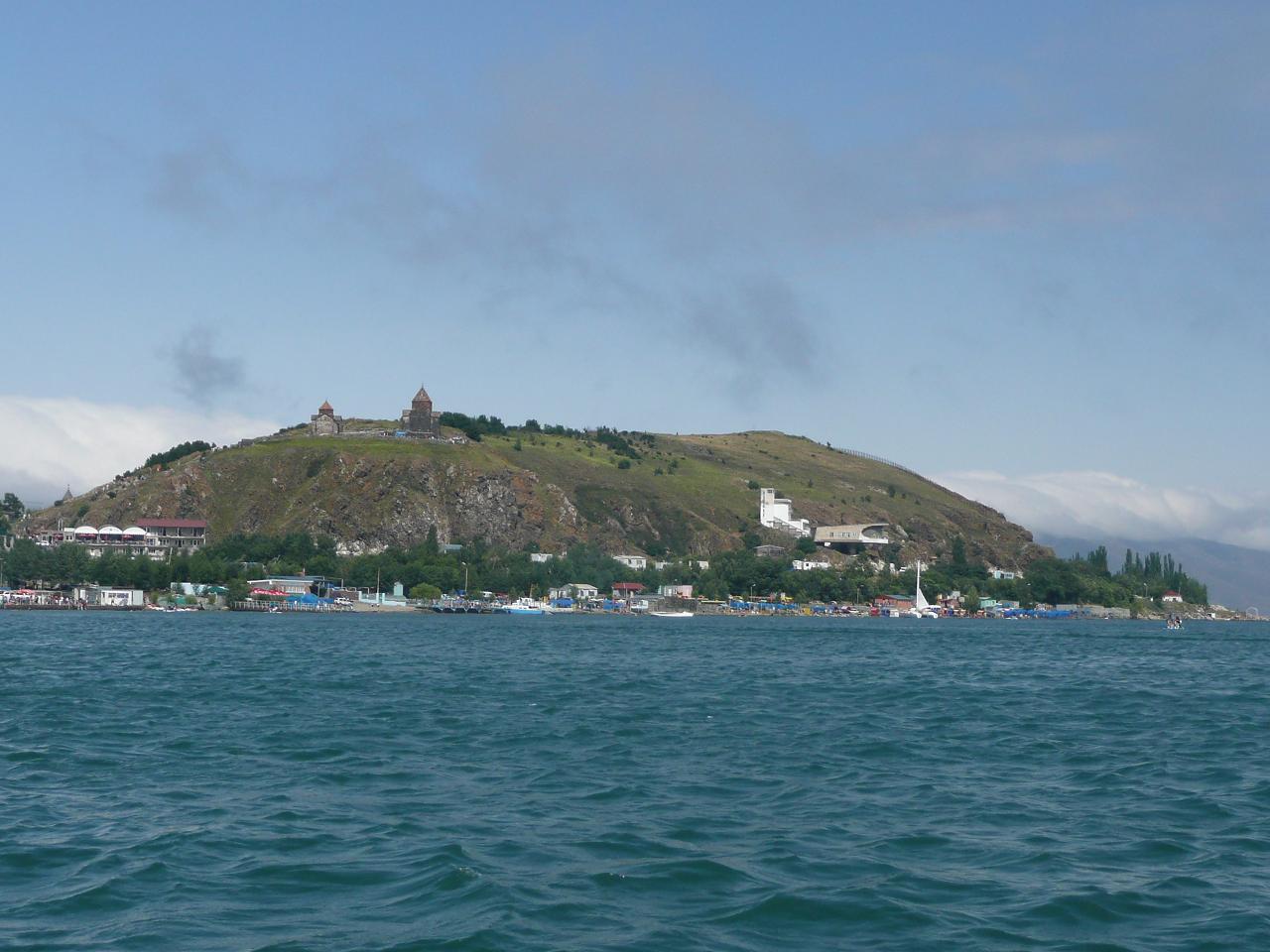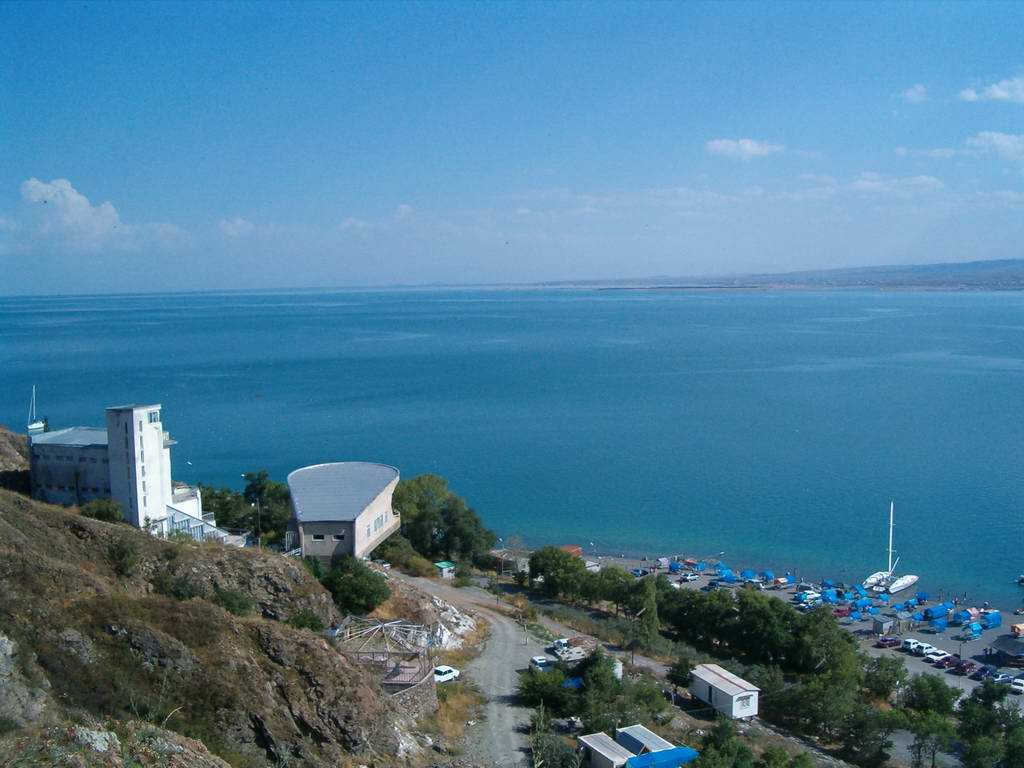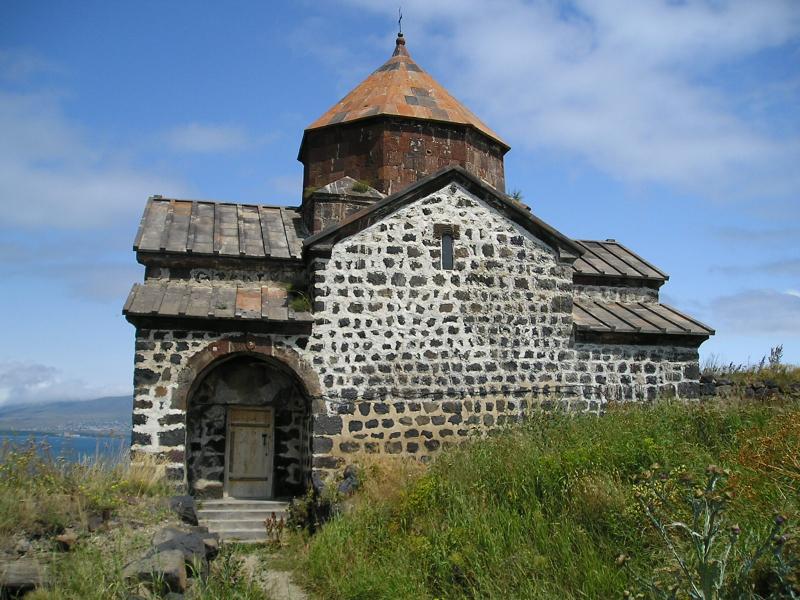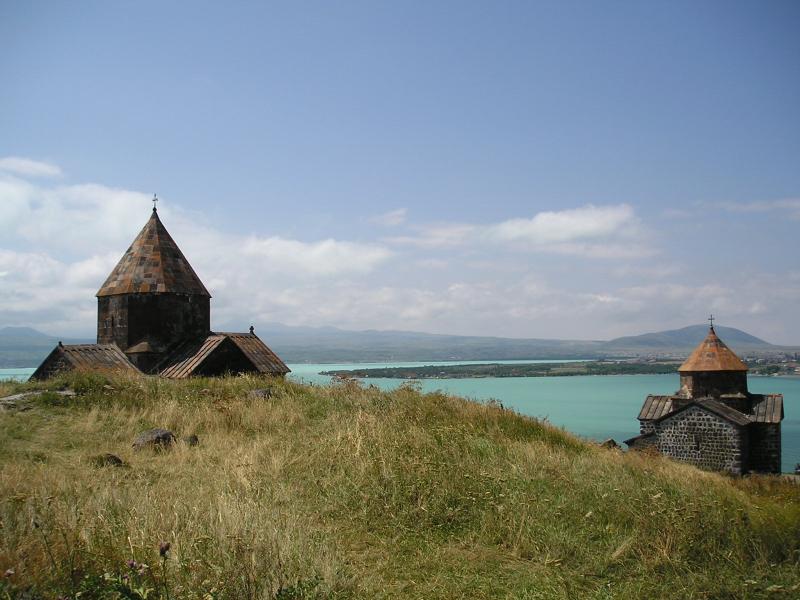 The monastery peninsula is the most popular spot, and is the closest place to visit as well. Originally made from three churches, the monastery was built on an island. Receding waters in the 20th century created the current peninsula. When the water level fell, many archaeological artifacts were found 2000 years of age and older (some as old as the early Bronze Age). Most of them are now displayed in History Museum of Armenia, Yerevan.
The island was uninhabited until the end of the 8th century when monks built a chapel and a group of cells. The monastery was founded in 874 by King Ashot I, and his daughter Mariam. Two churches remain, St. Arakelots and Astvatsatsin. The island monastery was, according to historians of the time, used both for worship and pilgrimage, and as a place of exile for Armenian noblemen who had fallen into disgrace. It also was the residence and headquarters for King Ashot, from which he led a battle against invading Arabs beginning in 859 AD. The monks on the island continuously led waged battles to protect the monastery. The monks in monastery specialized in medicine, and some of their natural cures are still used, based on herbs that grow in the wild around the lake. The monastery continued to function until the 20th century; the last monk left in 1930. Today the monastery is maintained by the Armenian Apostolic Church, which maintains a summer retreat for seminarians on the peninsula.